AM is a New Way of Thinking & Working
Old Approach
I operate, You fix
I fix, you design
I design , you manage
I manage, you…
New Approach
We are all responsible for our equipment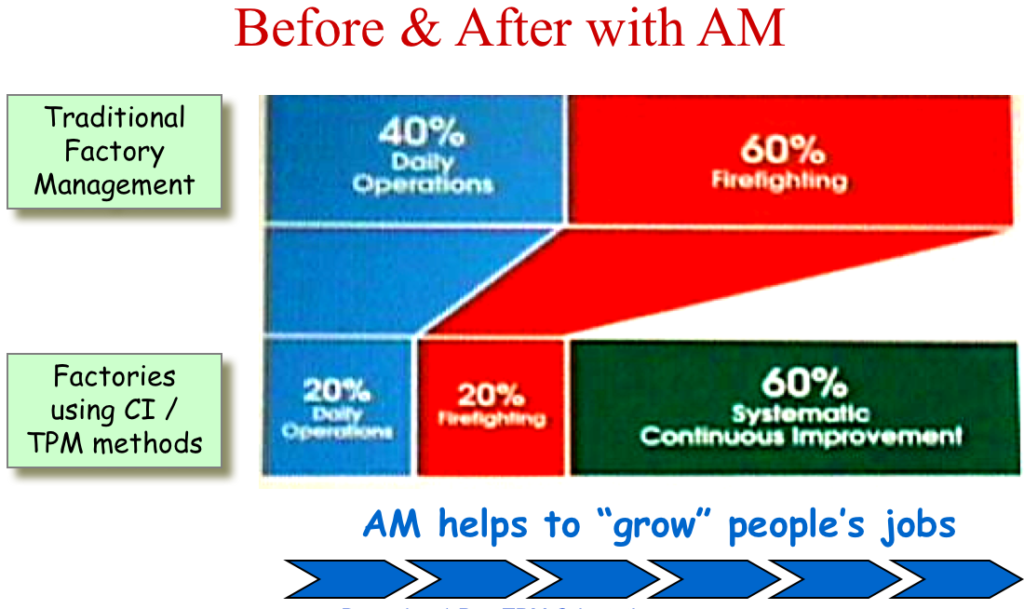 Maintenance in TPM – AM
Maintenance is not a person or group !
Maintenance is the act of maintaining or keeping equipment in good running order!
TPM uses several "tools" to "maintain" equipment such as Autonomous Maintenance and Planned Maintenance!
Roles in AM Shared Goal equals Reliable Equipment
Operators Perform AM on their own Vehicles!
Operators Perform:
Cleaning

Lubrication & Correction
Inspections & Checks
AM Data Collection & Recordkeeping
Minor Repairs
Planned Maintenance
Technicians "maintain" the vehicle by doing scheduled work such as:
Tune ups
Oil changes and lube jobs
Tire rotation
Coolant system flush
(Preventive Maintenance)
Why Autonomous & Planned Maintenance?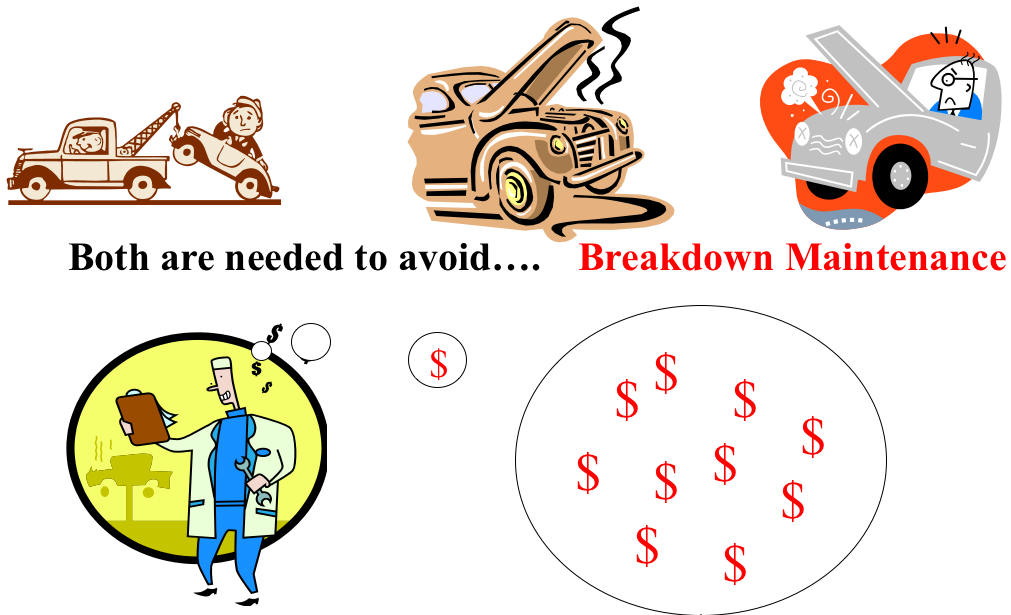 Autonomous Maintenance 7 Step Development
  Step 1.  Initial Clean-up (Cleaning with Meaning)
  Step 2. Countermeasures for source of contamination & hard to reach areas.
  Step 3. Preparation of tentative Autonomous Maintenance Standards.
  Step 4. General Inspection
  Step 5. Autonomous Inspection
  Step 6. Standardization
  Step 7. All out Autonomous Maintenance Management