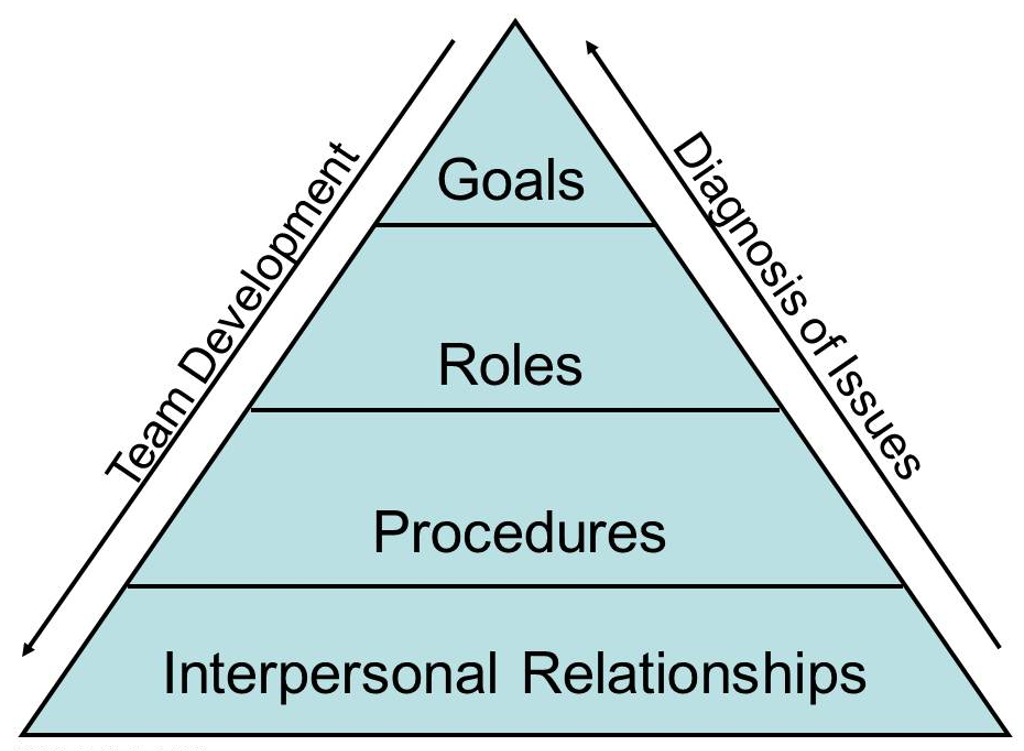 Goals
Purpose and Outcomes

We understand and agree on our project mission and the desired outcome (vision).

Customer and Needs

We know the project stakeholders, what they require, and the project CTQs.

Project Scope Definition

We understand/agree on what is in/out of our project scope and tasks. The project scope is "set."
Ask questions that focus on our mission or goal, who are customers and stakeholders are, and what is in and out of scope.
Roles
Roles and Responsibility

We have defined and agreed on the project team's roles, responsibilities, and resources.

Authority and Autonomy

Our team is evident in the degree of authority and/or empowerment we have to meet our project mission.
Questions about our roles – Does everyone understand what they are supposed to do, and do you have the necessary resources? Do you have autonomy?
Processes
Critical Success Factors

We know and focus on the critical factors needed to meet the project goals and mission.

Plans and Activities

We have an effective game plan to follow that includes the right tasks, clearly defined/assigned.

Monitoring and Measures

We have an effective monitoring process and specific metrics linked to progress and goals.

Schedule and Milestones

We have defined our project schedule and know the key phases and milestones.
Are there processes in place  – do we know that factors or metrics are critical to the success of our project? Have we clearly outlined tasks and a game plan? Do we know how we are going to monitor and measure our success? And finally, is there a timeline in place? Do we all understand the timeline and the milestones to achieve our goals?
Interpersonal
Team "Norms"

We have shared expectations and agreed and followed guidelines for how our team works and communicates.

Interpersonal/Team

We have the necessary relationships, trust, openness, participation and behaviours for a healthy, productive team.
How do you create group norms, and how do you monitor them? What is your favourite norm? How do you build trust?
GRPI
Ambiguous Goals & Roles = No Goals & no Roles