The purpose of this procedure is to define the steps to do a 4M Analysis of a system or subsystem. The goal of this 4M Analysis Procedure is to reduce losses in the factory by using the Equipment Attributes as a guideline to achieve this end.
Focused Improvement training can be taken here
4M Analysis Steps
Define Improvement Statement
List Issues into Categories
Resolve Issues
Define Improvement Statement
4M Fishbone Diagram
Select a process system or item that can be replaced by another type of system if necessary.
Each attribute contains a definition and a set of details that define its purpose
Define Statement for Fishbone
"Improve"
Select Process
Select Attribute
Statement

Improve
COB Unloading Area
General & Operator Maintainability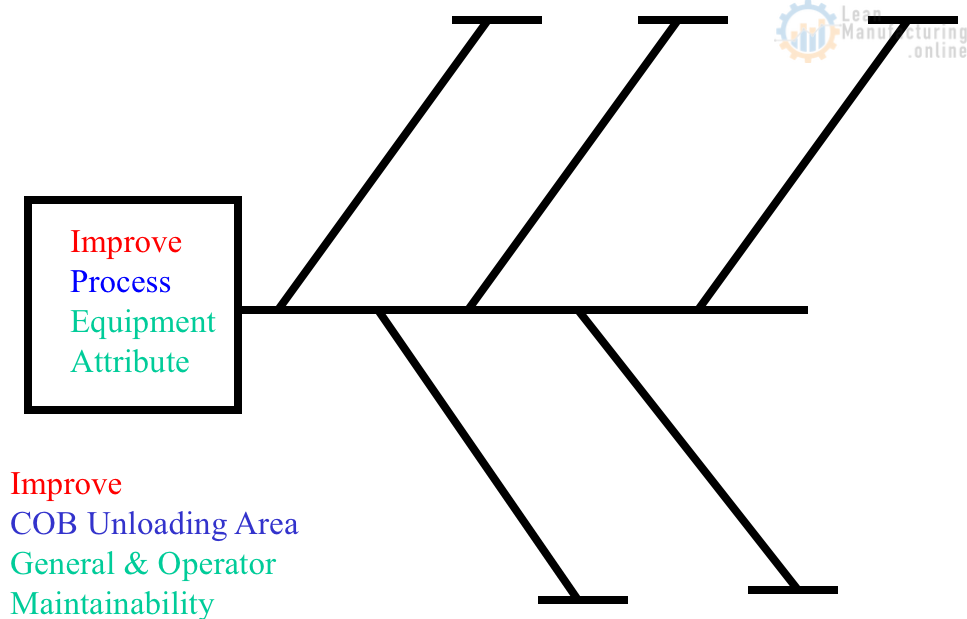 List Issues Into Categories
Put a category on each branch of the fishbone and fill in the attributes of each category on the branch

4M Fishbone Diagram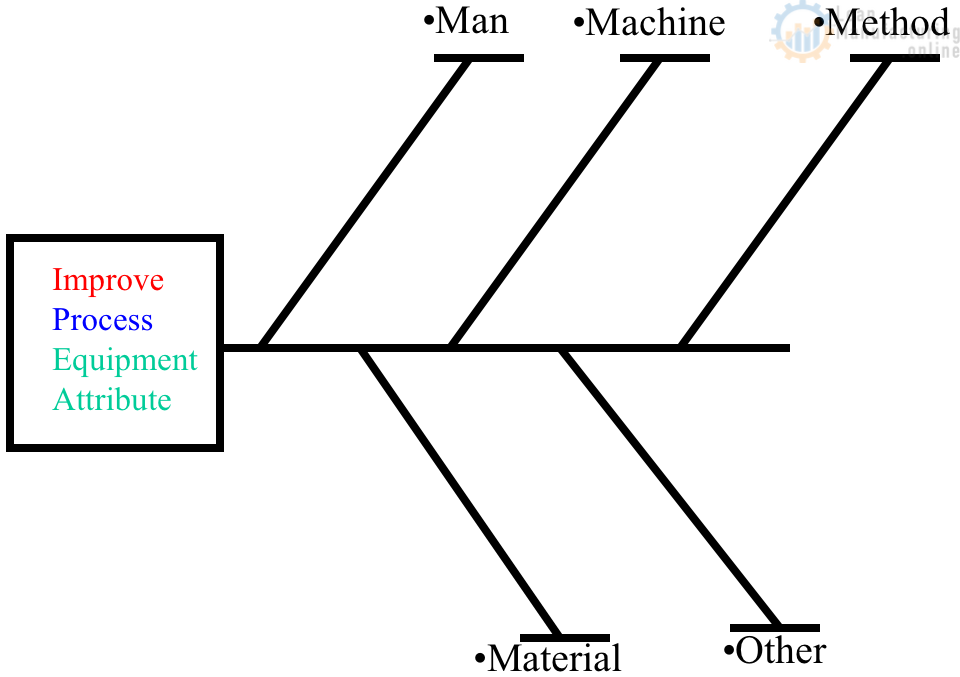 List Issues Into Categories
Man

Skill
Technology
Organization
Resources
Communications

Machine

Design
Installation
Supplier

Methods
Material
Other
Now the team asked the questions of each category: (Evaluating "Man & Skill") How does "a person's skill affect the process we are trying to improve".
After each question, all of the issues that arise are listed under that subcategory of the 4M
Capture & List Issues into Categories
Machine
Design
Visual access limited
Easy access limited
Maintainability limited (bearings)
Installation
Mounting brackets not clean design
Conveyors stacked on top of one another
Supplier
Too much string
Too many damaged cases
4M Analysis Resolution of Issues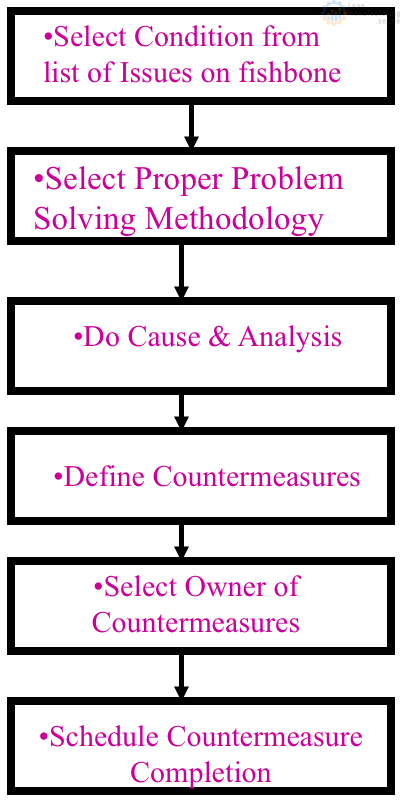 Select Condition from list of Issues on the fishbone

Example: "Design – Visual access limited"

Select Proper Problem Solving Methodology

Problem Solving Methodologies
Autonomous Maintenance Process
Standards
Inspection, Cleaning & Lubrication
Root Cause Analysis
Cap Do Process
5S Checklist
One Point Lesson Plans
Re-engineering (MP Data)
Project Safety Checklist
Select Owner of Countermeasures

Create work order to schedule work for trades

Schedule Countermeasure Completion
30 days after completion, evaluate countermeasure to ensure that all of the expectations, of the owners, have been met. If not, re-do cause and analysis.