Capdo form tracking – Check Analyze Plan Do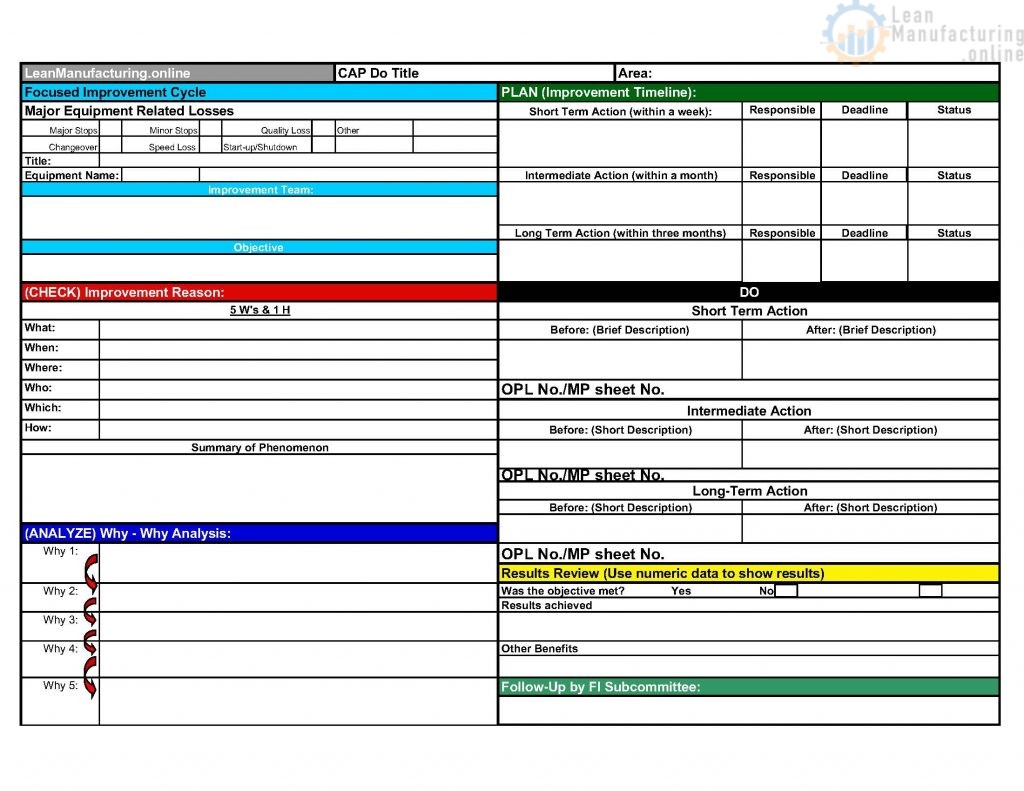 Ready to start your own Focused Improvement Project? Cap-do will be fast an efficient approach to achieve KPIs and targets. To capture and track progress you will need a capdo form.
Form can be downloaded here
If you require one in Excel spreadsheet format, please contact us.