Why do we use Activity Boards?
A consistent way to communicate
A proven method to describe CI Activities
A good advert for TPM
Easy to see progress at a glance
Activity Board "Rules of Thumb"
Colour & Patterns grab attention from a distance
Amusing and fun content creates interest
A prominent location is a "must"
Easy to update helps keep the board "active"
Show the Teams involved in the activity
Show a vision, mission, target, and results whenever possible
Activity Board Lifecycle
Activity Boards
Types of Activity Board
Type A, Plant Management Activity Boards
Plant Vision Activity Board – e.g.
Separate Vision Board – e.g.
Plant CI Policies and Objectives
Plant CI Targets and KPI's
Deploying Top Line Measures to the Shop Floor
Clearly show Factory KPI's at the shop floor level
Plant Management Activity Boards
Type B, Small Team Activity Boards
General Areas of a Small Team Activity Board
One Point Lessons
Teaching is learning
basic knowledge/information
improvements
safety
Key messages from OPL's
leadership by teaching
self-study & general topics
make use of sketches & overviews
shows progress
The number created is a measure of "Moral"
Takes 5 minutes to read
Type C, Individual Pillar Activity Boards
Typical TPM Masterplan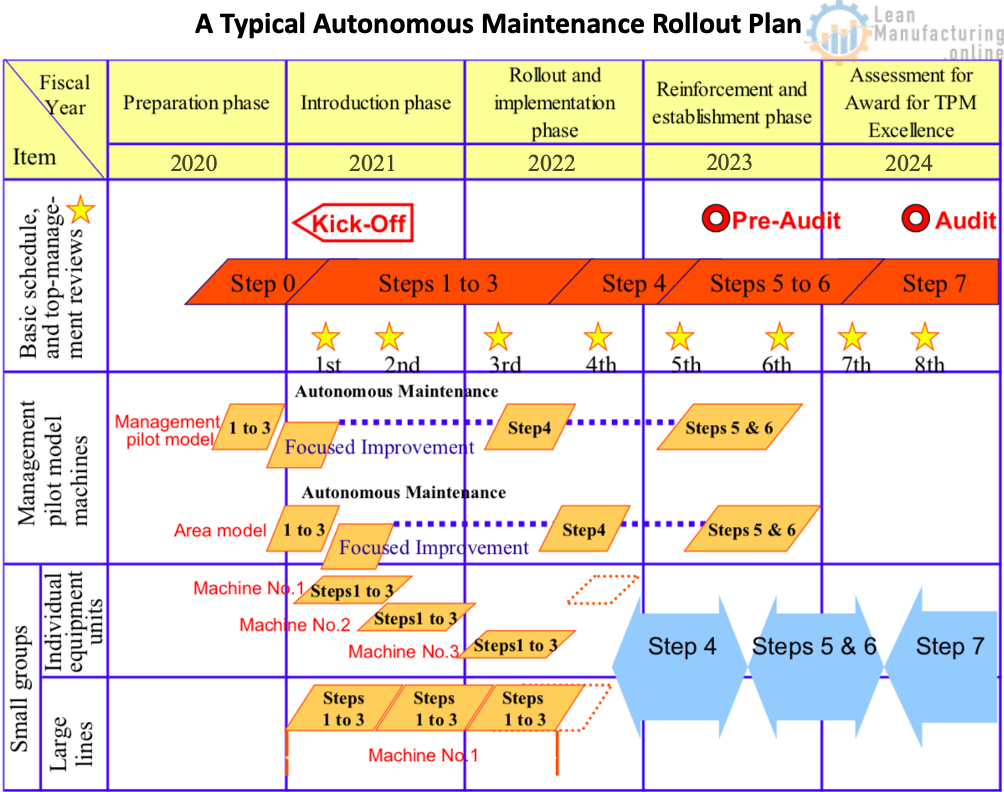 Typical Display Boards
Display Boards are very important too! They help to convey important messages…
TEAM PLAYERS. Are strangers aware of your environment?
Activity Board – Tips from around the globe