During the investigation of a pipe leakage involving the disturbance on insulation, all millwrights must wear this precautionary PPE until the type of the insulation is confirmed.
The PPE provided is : 1/2 face-piece silicone mask with particulate filter P100.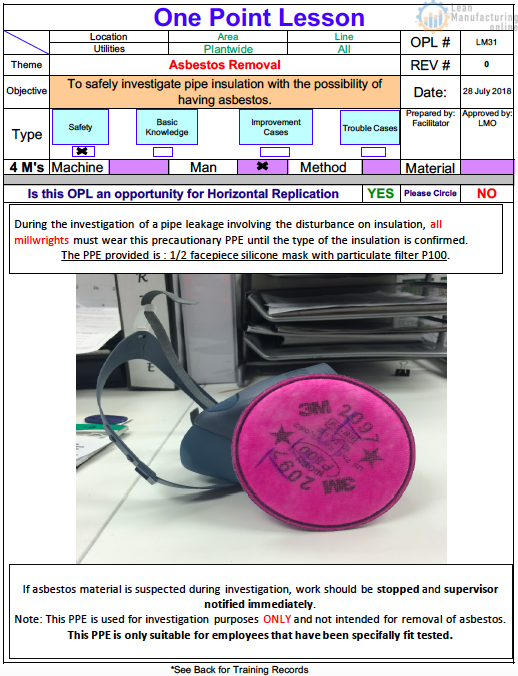 If asbestos material is suspected during investigation, work should be stopped and supervisor notified immediately.
Note: This PPE is used for investigation purposes ONLY and not intended for removal of asbestos. This PPE is only suitable for employees that have been specifically fit tested.
This OPL is only for reference – always follow safety rules prescribed by your local H&S department.