Implementation Team
Values:
Integrity

Demand diversity of thought!

Responsibility and accountability

Define & communicate roles, responsibilities and actions plans for teams and individuals!
5W & 1H
WHAT: Major Stoppages/Breakdowns
WHEN: Daily
WHERE: Packaging Lines
WHO: Mechanic
WHICH: N/A
HOW: Not Enough time to Eliminate
SUMMARY OF PROBLEM:

Mechanics do not have enough time to Eliminate Major Stoppages/Breakdowns that occur daily on the packaging lines.
Why-Why Analysis
WHY-1: Mechanics are still having to perform basic, routine preventative maintenance & repairs;
WHY-2: Operators do not have the Skills & Knowledge to assist;
WHY-3: NO FORMAL TRAINING PROGRAM EXISTS.
Developing training program
Define Skills & Knowledge
Each Module Developed with clear objectives:
Understanding of Normal vs. Abnormal Conditions;
Safe and proper use of or conditions for application;
Proper Component Identification;
Demonstrated Abilities and Skill Assessments.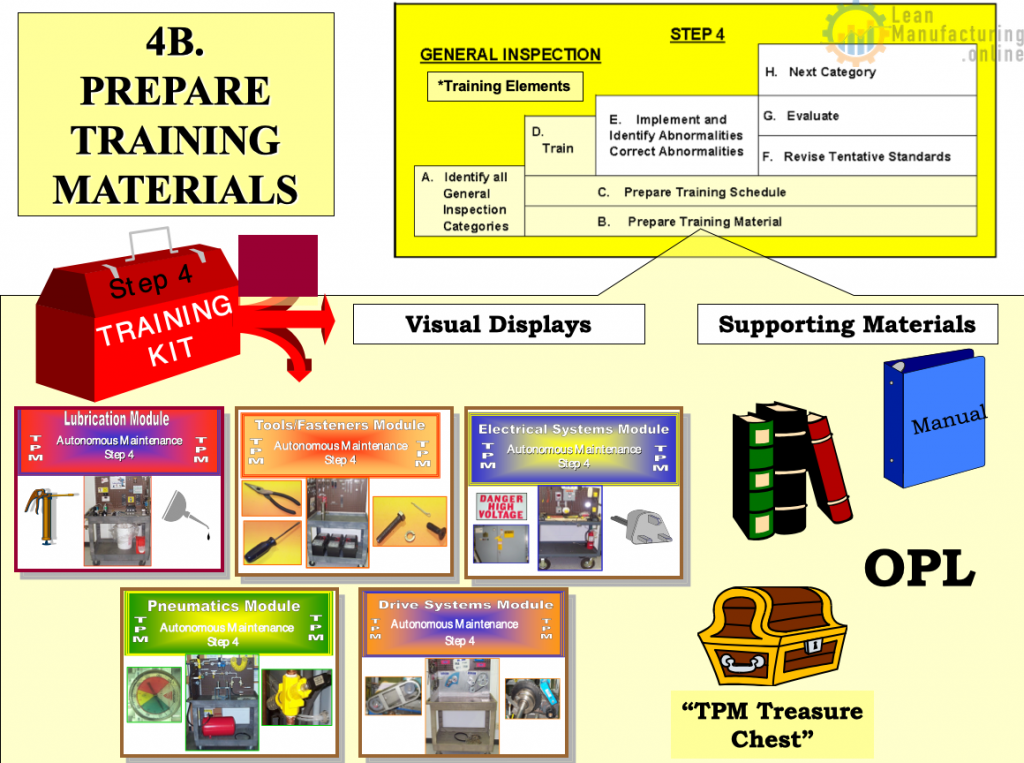 Please use links below to get access to all 5 modules
Create training schedule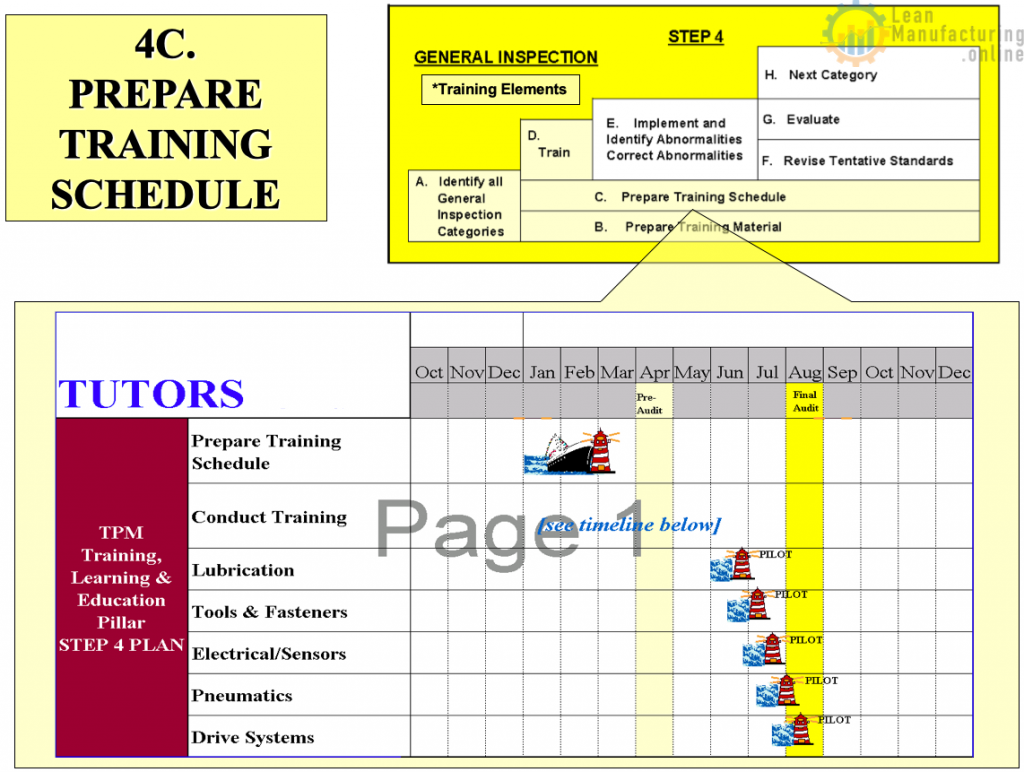 Train
Benefits Old vs. New Training
Training evaluation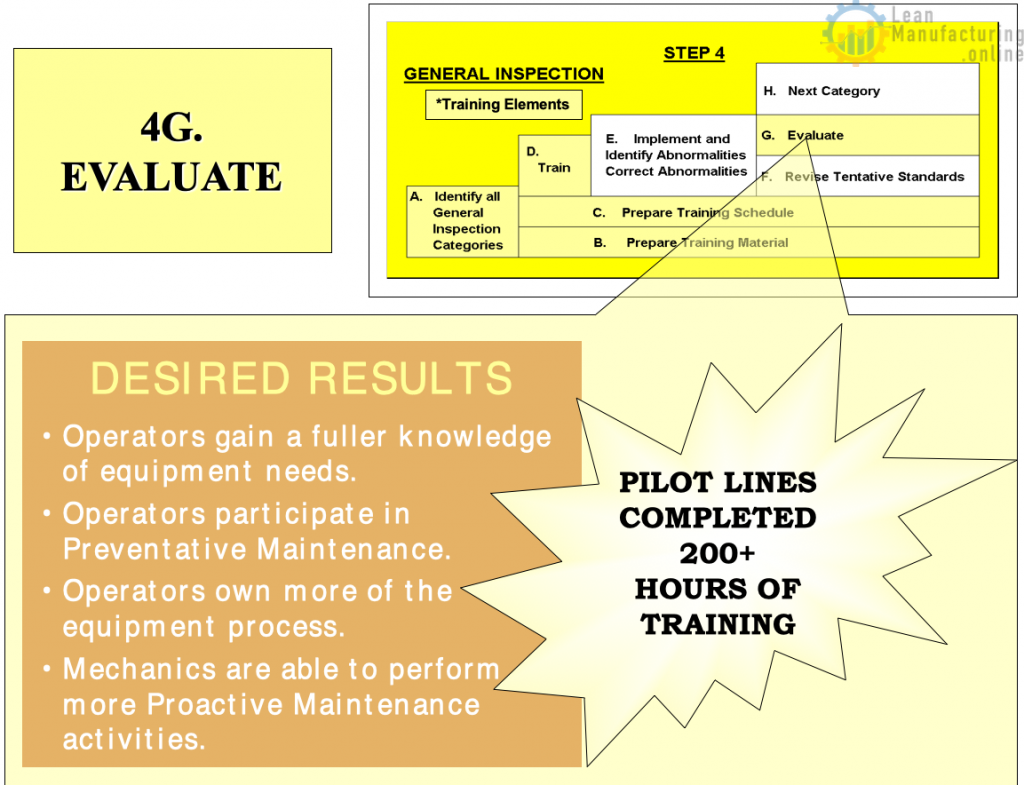 Group composite scores from Pre-evaluation compared to Post-evaluation scores to evaluate effectiveness. Individual Associates must have a minimum passing score of 80% to move to next module.
Knowledge and Skill Assessment Results. Module Session Average Scores
Pre / Post
1.0 Lubrication: 61% / 94% (100% passed)
2.0 Hand Tools/Fasteners: 75% / 94% (100% passed)
3.0 Electrical/Sensors: 52% / 92% (100% passed)
4.0 Pneumatics: 60% / 96% (87% passed)
5.0 Drive Systems: 50% / 92% (100% passed)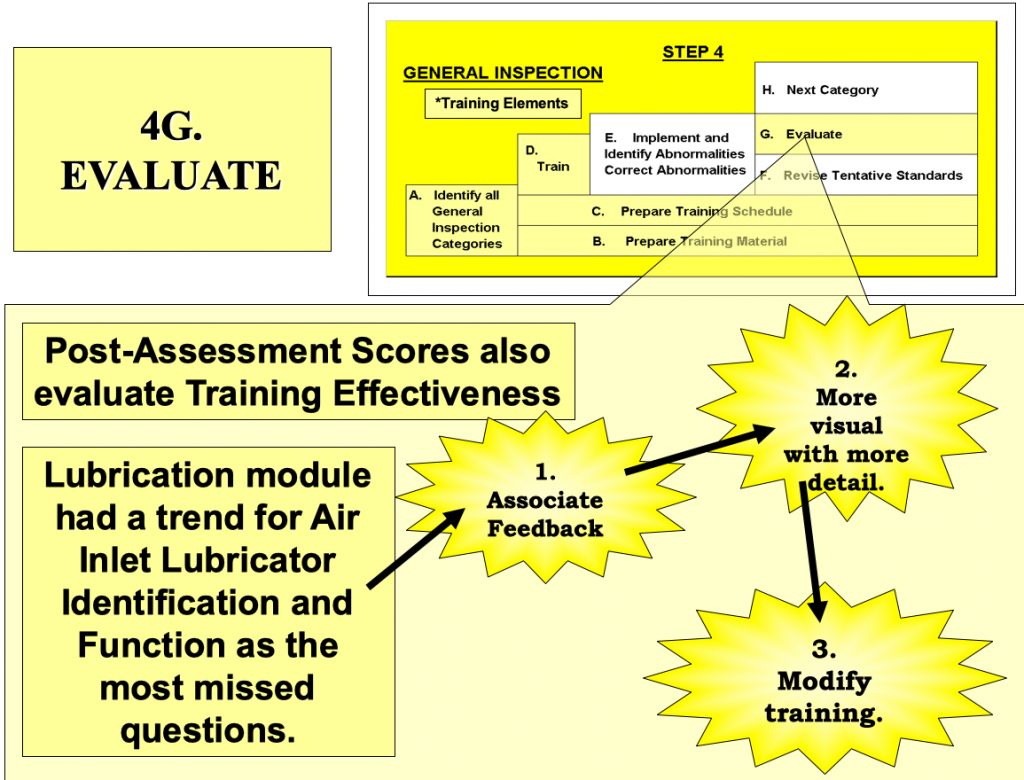 Post-Assessment Knowledge Evaluation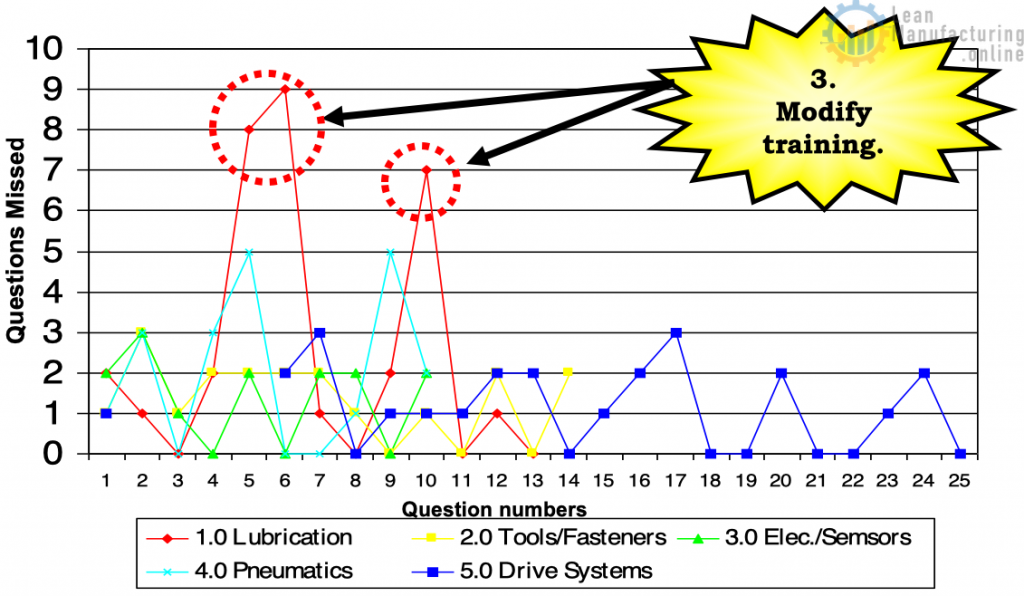 Modify training
Associate Feedback = HIGHER MORALE:
"I wish I had this training 20 years ago!"
"I can use this."
"This training makes sense."
"No longer failures, but Planned Activity".
Implement, Identify & Correct Abnormalities