Needless to say, work is progressed by setting up a plan and then following it through; but, in doing this, it is essential that the team can visualize the plan at a glance, and clearly identify the actions agreed and the progress that has been made on them, as well as any problems that have arisen, the steps taken to correct those problems, and the results obtained. An activity board is an excellent way to present all this information in a clear and precise manner that everyone can easily understand.
The key point about activity boards is to use them as a communication tool. For instance, meetings are held regularly to give vital impetus to team activities, and the team should be obliged to post a report of each meeting on the activity board. Comments from senior management can also be displayed on the board. In this way, the team members can see clearly what everyone is doing, which helps to upgrade their skill levels, as well as fostering a sense of achievement. Figure "Typical Activity Board" shows a typical activity board layout.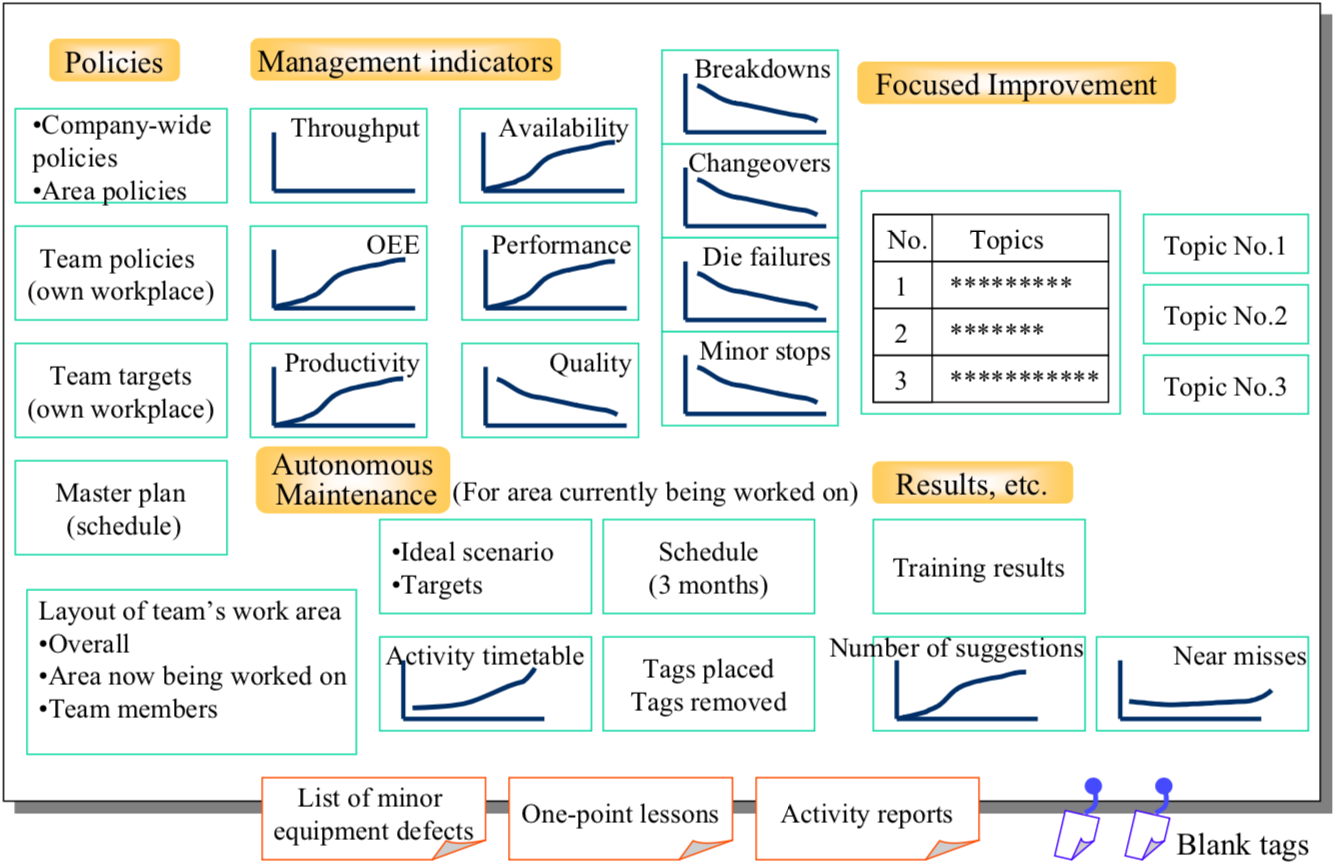 If you are interested in learning more about Activity Boards and Visual Management, please visit this link.
Hold regular meetings
Of all the various group activities, meetings provide the best opportunity for team leaders to display their leadership and for members really to play their part in the team. Meeting in front of the activity board allows the team to work out what they need to do next and offers an opportunity for review and study.
It is essential that all of the team members participate fully in the meetings and express their opinions. Techniques such as bouncing questions back to the questionnaires should be used to get everyone to say what they think.
Be thorough
Thoroughness is vital at every stage. If a step is rushed, and corners are cut, people will end up just going through the motions, and will not really master any new capabilities. If this happens, none of the changes will stick.