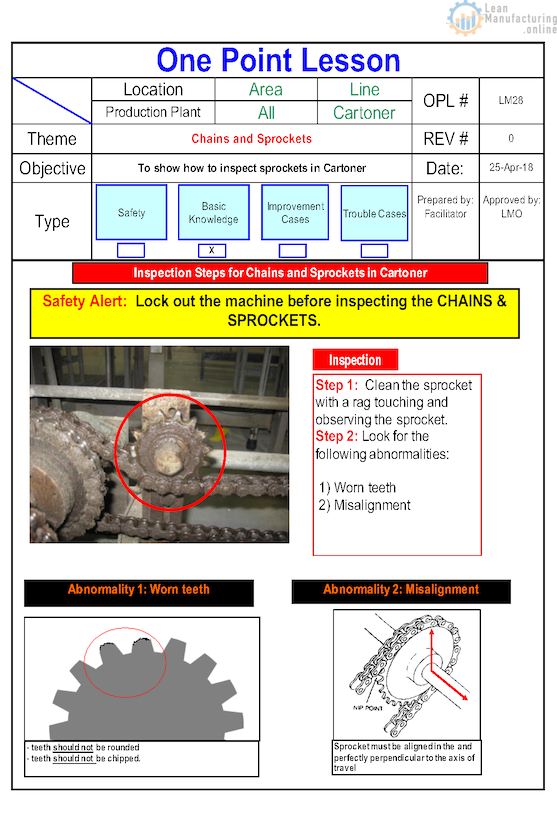 Step 1: Clean the sprocket with a rag touching and observing the sprocket.
Step 2: Look for the following abnormalities:
Worn teeth
Misalignment
Abnormality 1: Worn teeth
teeth should not be rounded,
teeth should not be chipped.
Abnormality 2: Misalignment
The sprocket must be aligned and perfectly perpendicular to the axis of travel.