MP activity refers to consideration of maintenance information and new technologies during planning, construction, installation and use of new equipment.
MP strives for equipment that is designed for high reliability, maintainability, minimum cost, operability, safety, quality, reduction of maintenance cost and deterioration.
Early Management
Goal
EPM – Develop products of readily assured quality that anticipate customer / consumers' needs, products that are competitive, easy to sell, and easy to produce and do this efficiently.
EEM – By design and use of production equipment which is easy to use, easy to maintain, highly reliable and well-engineered.
Reduce the time from development to   production and achieve 'vertical start-up'
MP Activity Flow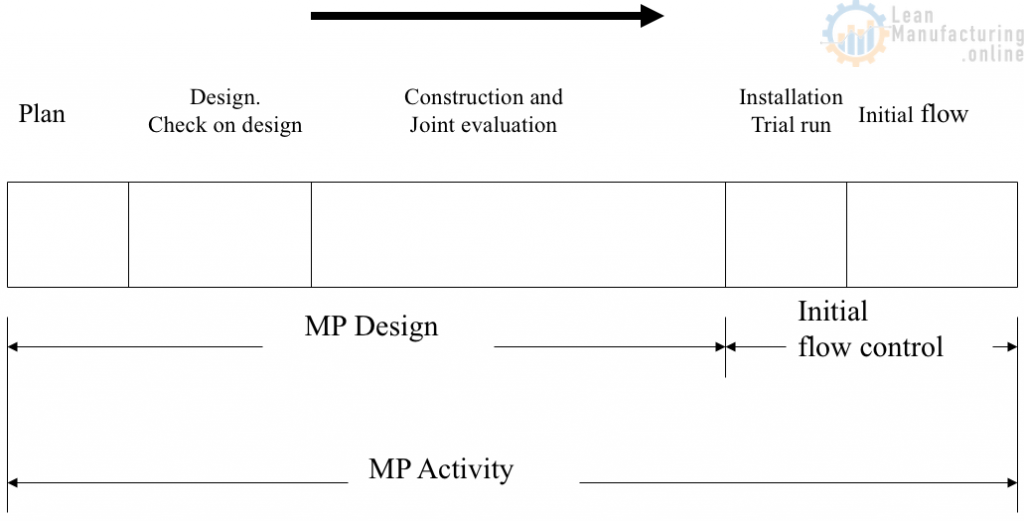 Main Elements and Objectives of EEM:
Striving for vertical start-up
MP (Maintenance Prevention) records
Project workflow process
Targeting for minimum life cycle cost
Design Review prior to purchase/install
Project post-evaluation
Equipment + People + Methods + Materials
EEM – "Vertical Start-up"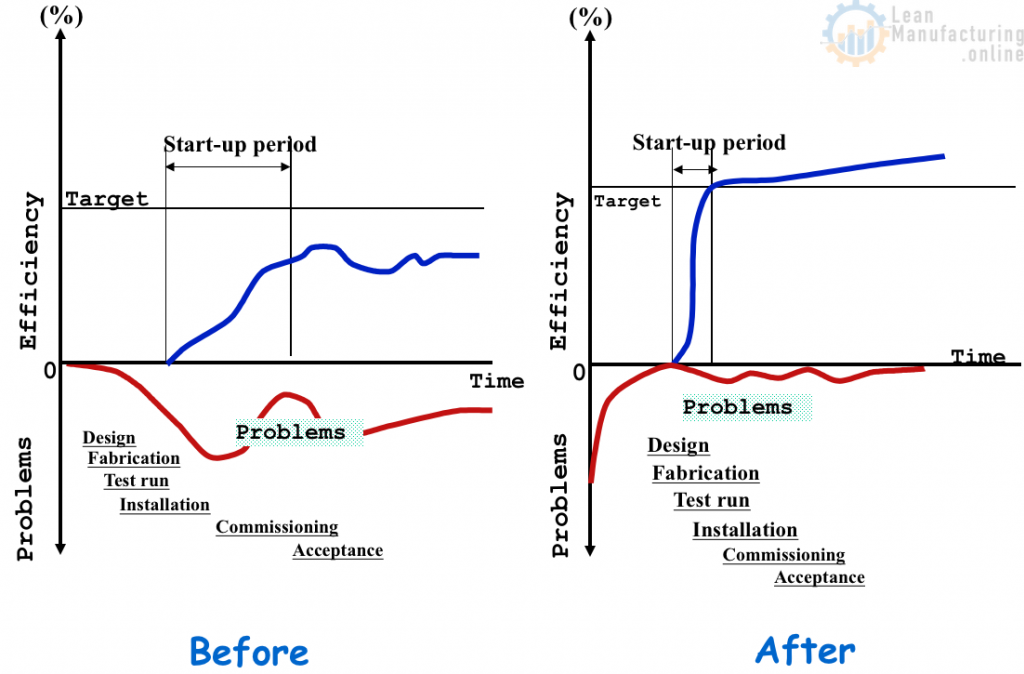 EEM Work Flow
MP Information System
"MP Records"
Where does the data come from?
How is the data catalogued?
Where is the data stored?
Who acts as the librarian?
How to apply the data?
Workflow & MP Data
MP Sheet
Basic Information: Title, name of submitter, date and M-P Identification number;
Short description of problem;
M-P Type;
Before and after. Short analysis of problem and the solution for eliminating problem. Include drawings or pictures of problem and improvement;
Any additional comments;
Sign Off
MP Sheet Examples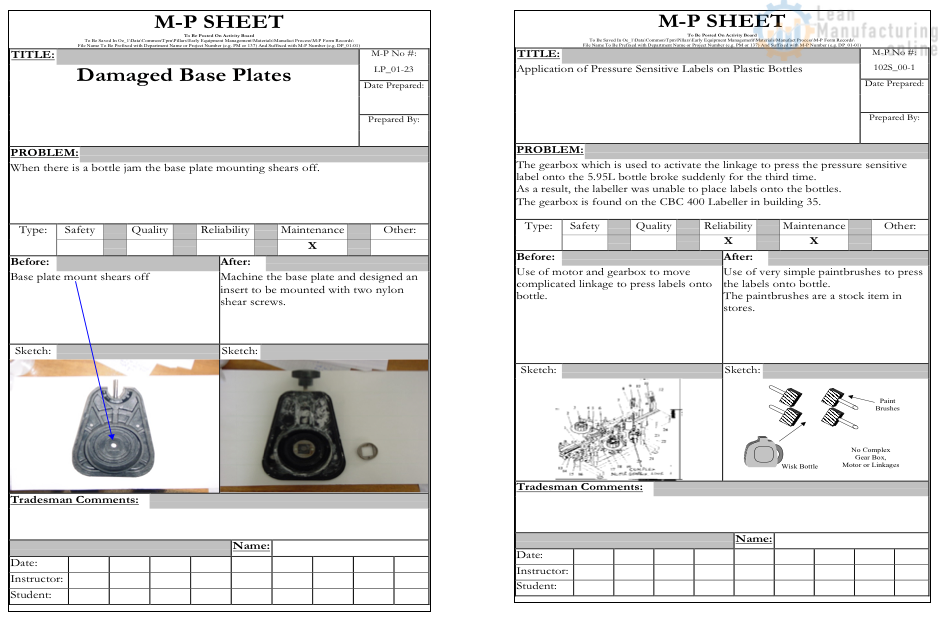 MP Sheets Flow