The ultimate aim of an Early Product Management system is to ensure that all problems are detected and dealt with early in the product development process, totally eliminating the need for changes from the prototyping stage onwards. To this end, it is essential to clarify the technical resources required, the principal focuses of the activities, and the parameters to be evaluated (see Figure "Example Showing Company A's Basic Approach to Producing the World's No.1 Products, including Product Evaluation and Cost Assessment").
Basic approach
At each stage in the Early Product Management system, a thorough technical investigation and design review should be carried out, with the aim of nipping problems in the bud.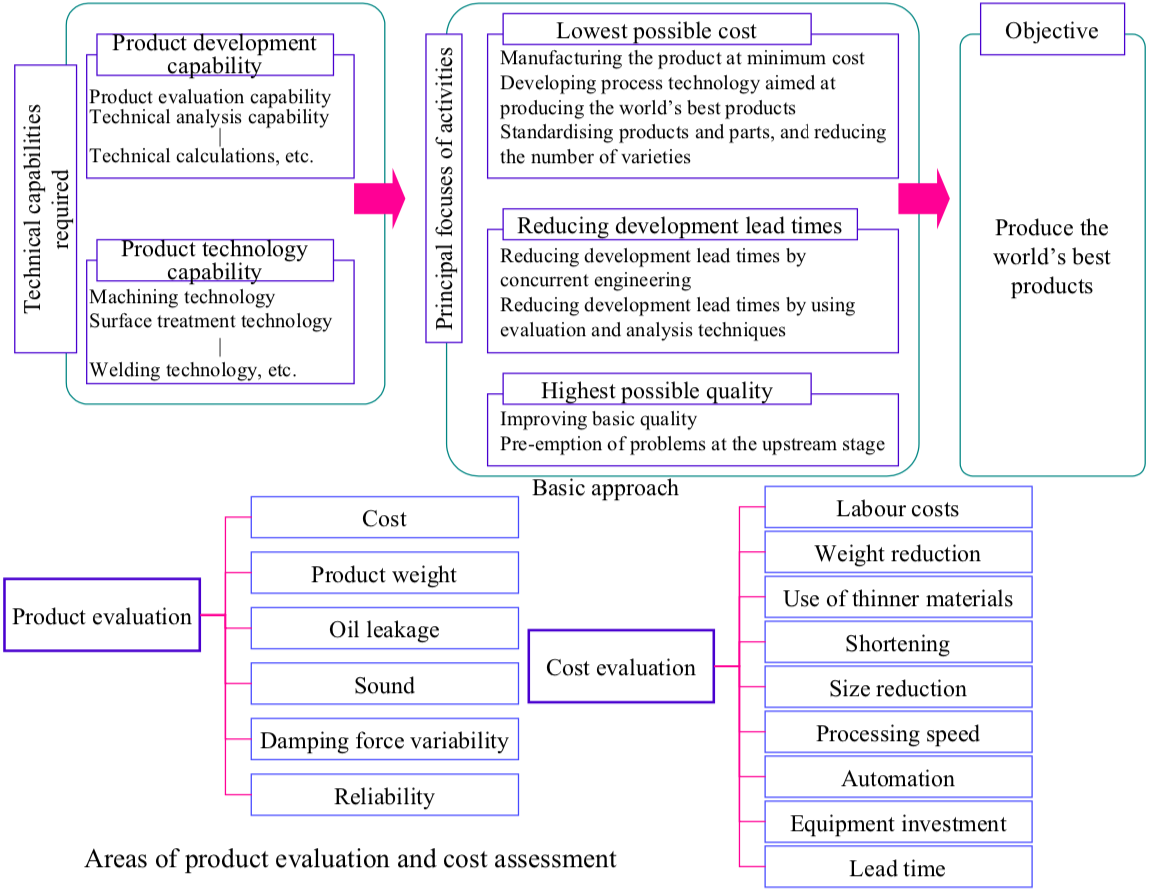 (1) Figure "A Typical Early Product Management System" is a flow diagram of an actual Early Product Management system.
(2) It is important to carry out thorough investigations at each stage using FMEA (Failure Mode and Effects Analysis) or other techniques, and use these as a basis for identifying problems by means of design reviews with input from all concerned. Figure "Typical Benefits of Using an Early Product Management System" shows typical benefits gained by doing this.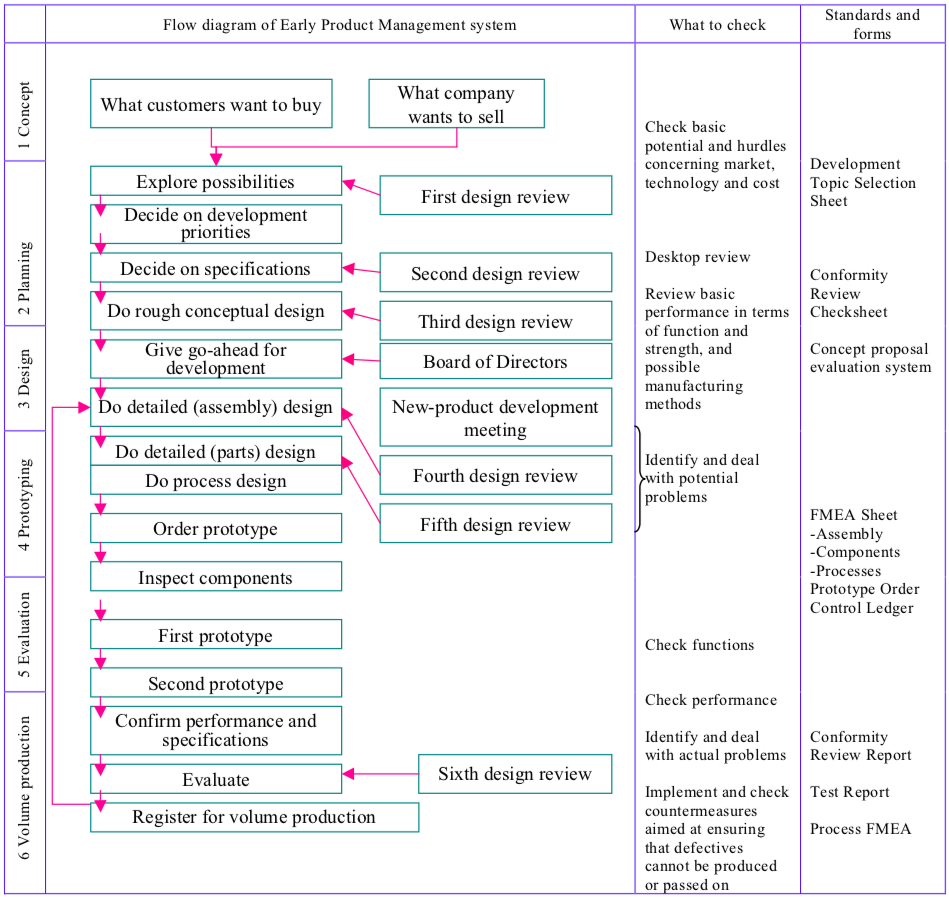 Examples of some of the forms used in this particular system will now be given – Development Selection Sheet (Table "A Typical Development Selection Sheet"), Conformity Review Sheet (Figure "A Typical Conformity Review Sheet"), Concept Proposal Evaluation System (Table "Typical Use of a Concept Proposal Evaluation System"), Assembly FMEA (Figure "FMEA Assembly") and Component FMEA (Figure "Typical FMEA (for Components)").

(3) Product development should start with a process of defining the quality characteristics you want your product to have, in anticipation of what your users need and what new technology trends are likely to emerge. Examine your own company's view of the characteristics of the product you are developing (i.e. the technology that needs to be developed), and take a good look at the characteristics of competitors' products. This will help you work out the exact nature of the product you want to develop, and the technological hurdles you need to clear. Table "A Typical Characteristic Table for Products under Development" shows a typical product development characteristic table that has proved effective for doing this.